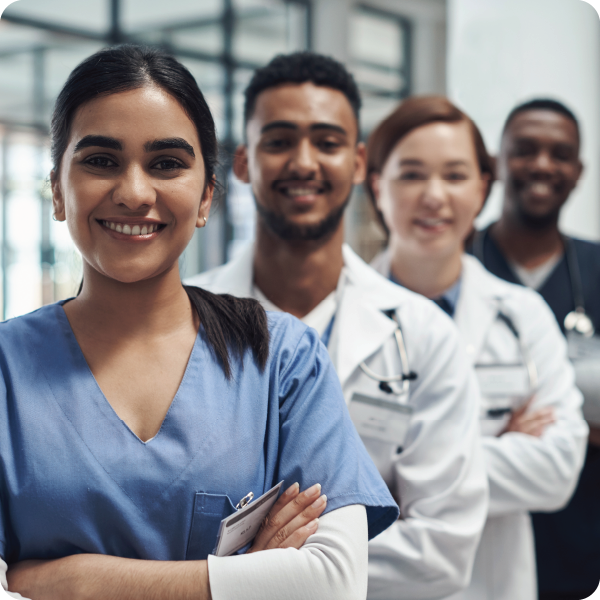 The FAMLI program will begin to pay out benefits to support patients on January 1, 2024. We anticipate opening up the application system at the end of 2023, so Coloradans can begin applying for benefits for anticipated needs for leave early. Registered health care providers will start getting notifications from the system once it launches for all Coloradans at the end of the year.  
Your role as a health care provider is vital in making sure that the paid Family and Medical Leave (FAMLI) program is an accessible and meaningful benefit for workers.
Health care providers are asked to register and verify their license with the FAMLI Division to help make sure things go smoothly when Coloradans start applying for benefits in 2024.
My FAMLI+ is the online application system we are currently developing. This system will allow health care providers to support their patients by making recommendations for leave duration based on their patients' condition or treatment plan. Registering directly in the system will allow health care providers to provide an elevated patient experience by supporting them – and their families – when a serious health condition prevents them from working by getting rid of excess paperwork. We have a step-by-step user guide and how-to videos to support you and your staff through the process. 
Remember that FAMLI provides paid time off for Colorado workers when they need it most.
#FFFFFF
Under the FAMLI law, a health care provider is defined as any person licensed, certified, or registered under Federal or Colorado law to provide medical or emergency services. This includes but is not limited to:
Physicians and doctors
Nurses
Emergency room personnel
Midwives
The law defines a "serious health condition" as "an illness, injury, impairment, pregnancy, recovery from childbirth, or physical or mental condition that involves inpatient care in a hospital, hospice or residential medical care facility, or continuing treatment by a health care provider."
Here's what you need to know about how health care providers will be involved in the application process:
Register and create an account in My FAMLI+. Then verify your license. Registering in the portal will not only benefit your patients, but will also help protect your credentials and ensure that approved and licensed health care providers are making treatment decisions impacting a patient's ability to work. 


When a patient seeks your verification, you will:



Get a notification from the My FAMLI+ portal that a patient has applied for paid family or medical leave.
Then, you'll determine if your patient's health condition qualifies them for FAMLI and how much time off they—and their family members—may need. The amount of time off is based on your professional opinion.
Complete the Serious Health Condition Form on behalf of your patient. This can all be managed in My FAMLI+, and health care providers can add staff members within their practice to help them manage these forms. Patients will also be able to bring hard copies of the Serious Health Condition Form to their appointment for their providers to sign. We recommend using the online system to reduce the risk of human error and reduce the amount of patient paperwork during stressful life events.