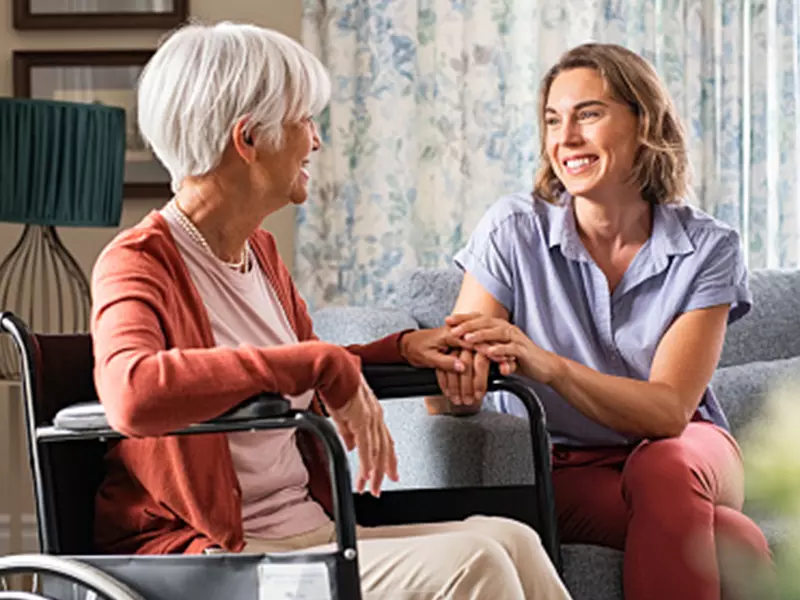 Elizabeth's great aunt lives alone and will undergo a double hip replacement as a planned surgery. Elizabeth tells her employer 30 days before the surgery date that she will need to take care of her aunt after the surgery and requests to take FAMLI leave to be able to do so. Elizabeth takes off the day of the surgery, and her aunt goes to a rehabilitation facility for 10 days before returning home. Elizabeth was out of the office the day of the surgery but then returned to work over the time her aunt was being looked after and undergoing physical therapy. Her aunt returns home, and Elizabeth goes to stay with her for 2 weeks to make sure she is safe to stay in her home. Elizabeth meets with the visiting nurses and plans to accompany her aunt to follow up visits and weekly physical therapy visits over the next three months.
Elizabeth used FAMLI leave for the day of the surgery, then worked for a week, and then took two more weeks of FAMLI leave to provide direct care. She then returned to her job full time, but uses FAMLI leave to take four hours of the afternoon off twice a week to accompany her aunt to therapy.
The FAMLI program allows for intermittent use and will reimburse Elizabeth for her time away from work in eight hour increments. Elizabeth was not required to use her own earned paid time off (PTO), and received a check directly from the FAMLI program.
Learn More About Kate and James
Kate is a single mother who is serving in the National Guard. She receives orders indicating she is expected to deploy for a nine month period of time. Kate's brother James, agrees to be the guardian for Kate's son while she is out of the country. He will need to take time off work to prepare for being a long term guardian and spend time with his sister and her son before her deployment.
James informs his employer he will be using FAMLI for a qualified military leave and asks his sister to assist him in providing the proper documentation that he will scan and upload into the FAMLI portal. Jesse will take off a total of three weeks of FAMLI leave, and gave notice to his employer two months in advance. He will use his earned paid time off (PTO) per his company's internal policy for any parenting related needs that arise over the following nine months of his sister's deployment. The FAMLI program will pay a portion of James' wages for the three weeks he is gone on leave.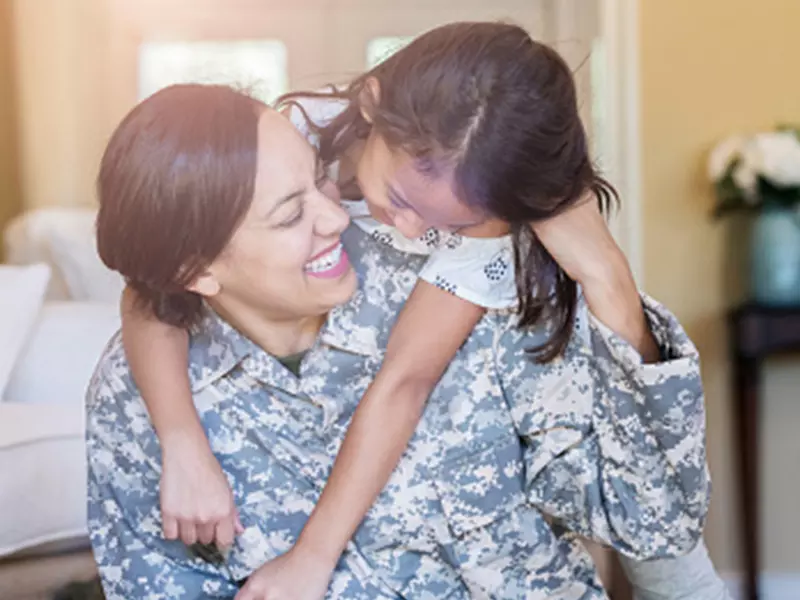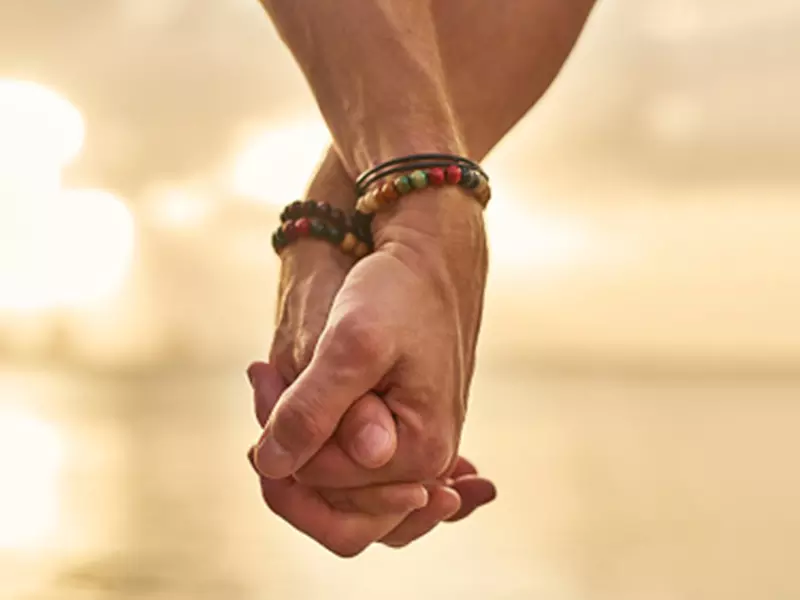 Lin was driving from their home to the grocery store when they were involved in a car accident that sent them to the hospital with significant injuries. Lin's partner and emergency contact called Lin's supervisor Janet and let her know that Lin was going to be incapacitated for an undetermined amount of time. Janet sent Lin's partner all the information about how to apply for FAMLI leave benefits. Lin and their partner applied to the FAMLI program and both a FAMLI representative and Lin's partner notified Janet. An assistant at the hospital helped Lin's partner complete the documentation and information needed for the FAMLI program. Lin's employer does not need to pay Lin for time they did not work, and the FAMLI program will pay a portion of Lin's salary to them while they are unable to work.